Back
TROPICAL PINELIME ICE BLOCKS
Try these fresh & healthy pineapple lime ice blocks for a refreshing summer treat.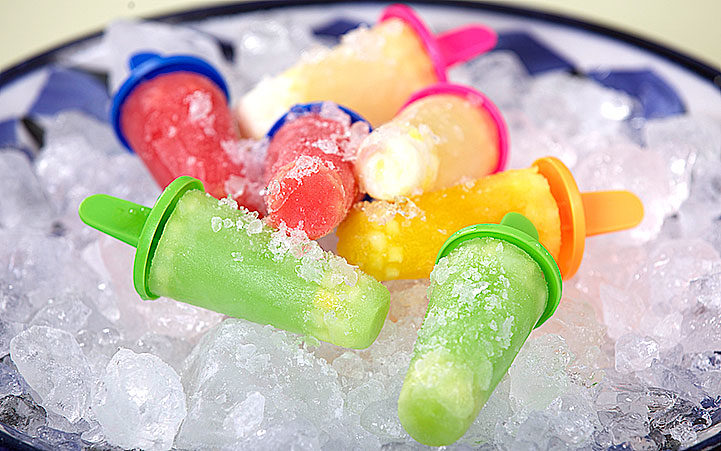 Serves 6
Ingredients
2 cups (300 ml) fresh pineapple juice half cup sugar syrup (half cup sugar and half cup water), chilled 2 limes, juiced half cup (50 g) pineapple, finely diced
Pairing fruit combination suggestions:
Pineapple & watermelon
Pineapple & orange
Pineapple & coconut cream
Pineapple & strawberry
Method
FOR SUGAR SYRUP:
Dissolve sugar in equal part water and simmer in saucepan over medium heat for 5 minutes.
Allow to cool then chill in fridge.
FOR JUICES:
Blend fruits (apart from lime) in a blender or food processor until smooth.
Strain seeds and pulp with a sieve.
FOR PINE-LIME ICE BLOCKS:
Mix fresh pineapple juice, lime juice and sugar syrup in a mixing bowl or jug.
Pour into moulds, adding finely diced pineapple before closing.
Freeze overnight, or at least 5 hours.
FOR SIMPLE ICE BLOCKS:
Just pour juice into moulds.
Mix together different fruits for different flavours.
Add sliced fruit such as strawberries and peaches, sweetened coconut cream or flavoured yoghurt.