Back
Sticky Honey Ginger and Pineapple Prawns
You can use fresh green peeled prawns for this recipe (or frozen, thawed) but ready to heat battered prawns provide a quick little shortcut to this dish and make it a little more indulgent. Bake them in the oven as per packet instructions first.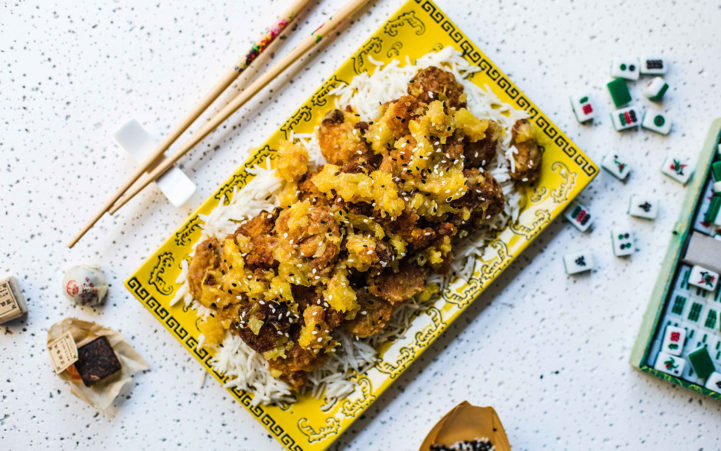 Serves 2
Ingredients
300g oven-bake prawns in batter (see note above) ½ large pineapple ¼ teaspoon ground ginger 3 tablespoons honey 1 tablespoon hoisin sauce ½ cup chicken stock 2 teaspoons sesame seeds
To serve
250g pouch ready to heat basmati or jasmine rice
Method
Prepare battered prawns according to packet instructions.
Peel and dice pineapple. Place in a blender along with the ginger, honey, hoisin sauce and stock. Blend for 20 seconds on medium speed – you want the pineapple to retain a slightly coarse texture.
Transfer the blended pineapple mixture to a saucepan, bring to the boil and cook for 5 minutes. Add cooked prawns and stir them through the sauce.
Serve sprinkled with sesame seeds on a bed of steamed rice.