Back
Pineapple Trifle
An easy dessert that makes celebrations and entertaining super easy and filled with tropical flavours of coconut, lime and Pure Gold Pineapples. You can serve it in a trifle bowl or in single serve glasses.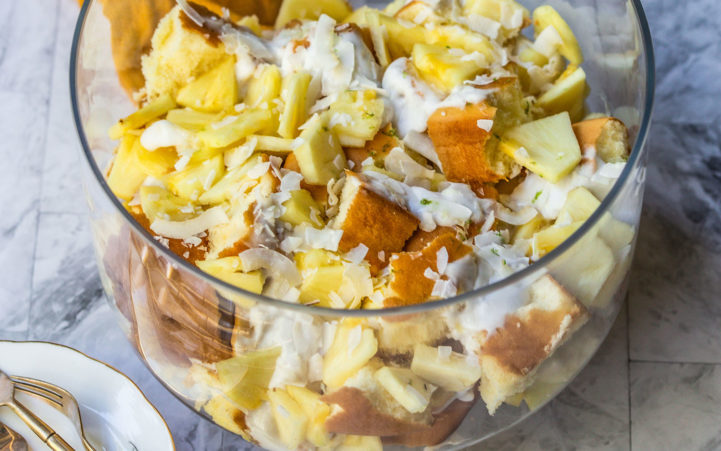 Serves 12-16
Ingredients
1 store-bought sponge cake 2 tablespoon honey 1 lime 500g vanilla coconut yoghurt 1 small pineapple, peeled and diced ¼ cup coconut flakes
Method
Break sponge cake into bite-sized chunks. Heat honey in a microwave for 20 seconds to liquefy it. Cut lime in half.
Arrange in two layers. Place half the sponge cake in the base of the trifle dish, dollop on half the coconut yoghurt, sprinkle with half the pineapple chunks. Drizzle with half the honey, squeeze over juice from half a lime and grate the zest over the top. Sprinkle with coconut flakes and repeat for the second layer.
Serve immediately or store in the fridge for up to a day before serving.