Back
PINEAPPLE RINGS WITH CINNAMON & MINT SUGAR AND ICE CREAM
Find out how to make pineapple rings with cinnamon & mint sugar and ice cream. A delicious dessert!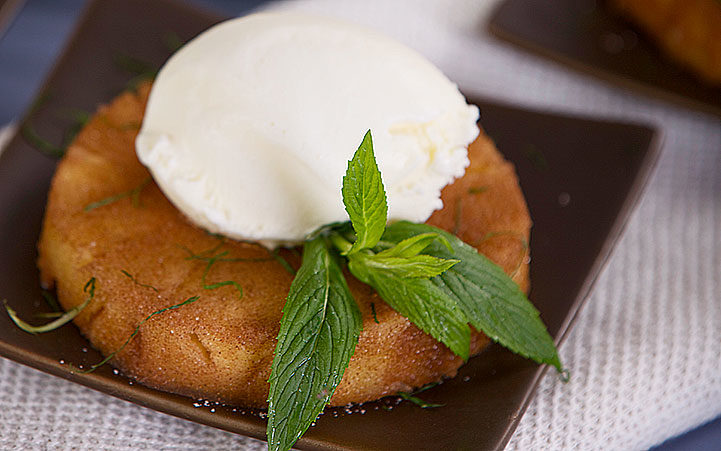 Serves 4
Ingredients
half cup (50 g) caster sugar 1 teaspoon cinnamon powder 4 pineapple rings (2 cm thick) quarter cup (25 g) fresh mint, finely chopped, to serve ice cream, to serve
Prep Time: 10 Minutes
Method
Mix caster sugar and cinnamon powder in a small bowl then spread mix on a dinner plate.
Gently place pineapple rings in sugar mix and coat evenly on both sides. Serve on a small plate and sprinkle with finely chopped mint and a scoop of your favourite ice cream.