Back
PINEAPPLE PINA COLADA
There's nothing better than a Pina Colada – it's simple to make, refreshing & the perfect cocktail for summer parties!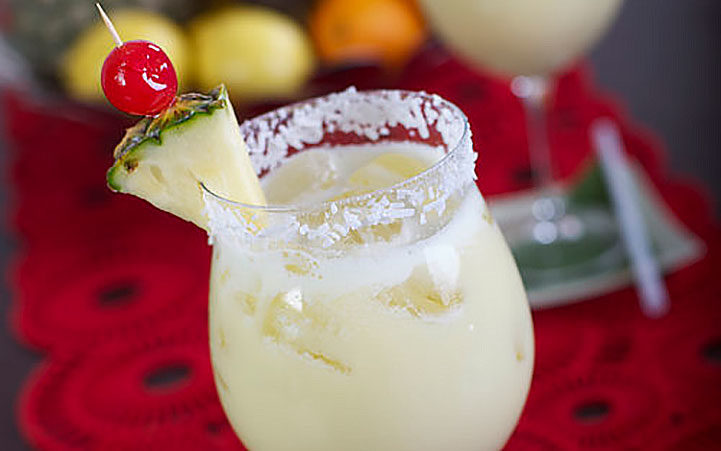 Serves 2
Ingredients
3 cups of ice ¾ fresh pineapple ½ cup pineapple juice 100ml Bacardi 100ml Malibu
Prep Time: 10 Minutes
Method
Use your magic pineapple corer to slice a fresh pineapple. It will give perfect pineapple rings and a hollow shell for the cocktail.
Put all the ingredients together in a blender starting with the ice, and sing…

"If you like Pina Coladas,
Getting caught in the rain,
And the feel of the ocean,
And the taste of champagne,
If you'd like making love at midnight,
In the dunes of the Cape,
You're the lady I've looked for,
Come with me and escape"
Wizz the blender and pour the pina colada cocktail into the glass, enjoy!