Back
PINEAPPLE PASSIONFRUIT SLUSHIE
Try this deliciously smooth and creamy pineapple passionfruit slushie recipe this summer! Contains real fruit and no added sugar or sweeteners.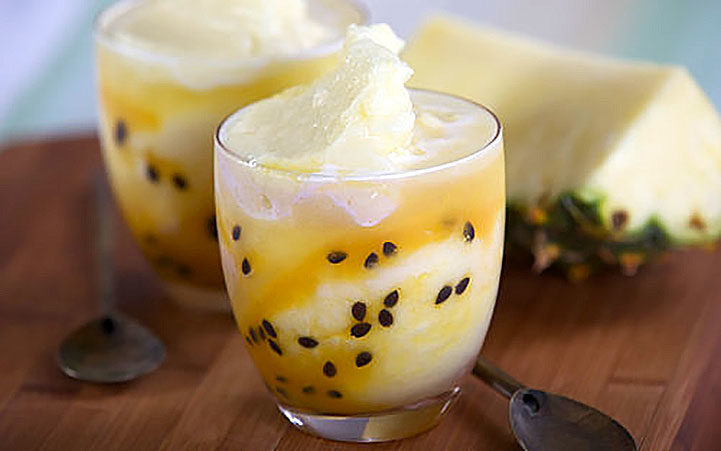 Serves 2
Ingredients
quarter (2 cups or 200 g) pineapple, cut into wedges half cup water pulp of two passionfruit
Prep Time: 10 Minutes
Method
Place cut pineapple in a plastic container. Cover fruit with plastic wrap and freeze for 3-4 hours.
Add frozen pineapple pieces to blender cup with water and blend for 1 minute or until smooth. If mix is too stiff and icy just add a little more water and continue blending until smooth.
Place passionfruit pulp in base of small old- fashioned glasses.
Pour slushie mix over passionfruit pulp for a burst of colour and flavour. Serve with straws and parfait spoons.