Back
Pineapple Immunity Boosting Smoothie
High in vitamin C and bromelain, pineapple is a great source of immune system-boosting nutrients. Coupled with the wonderful properties of turmeric, honey such as manuka and black pepper, it might just be your ultimate immunity smoothie. You can freeze pineapple chunks leftover from cutting a whole pineapple and use them here for more of a slushie texture.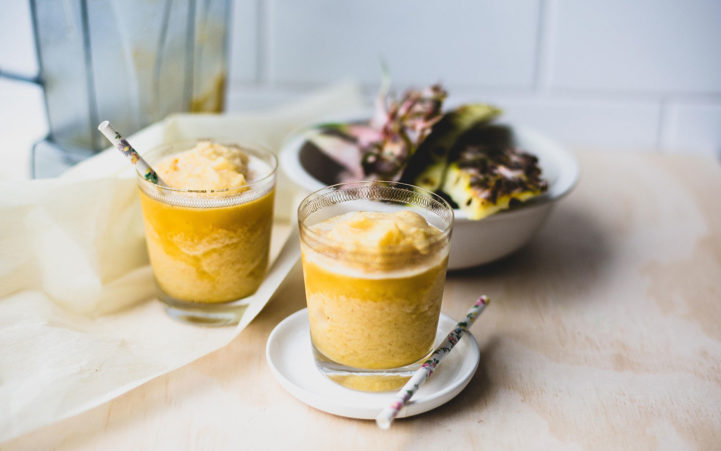 Serves 2
Ingredients
1 cup pineapple chunks (see note above) ½ teaspoon turmeric powder ¼ teaspoon each cinnamon, ginger powder pinch ground cloves pinch black pepper 2 teaspoons manuka honey 1 cup green tea or coconut water, chilled
Method
Place all ingredients in a blender and process until slushy. Divide between two glasses and serve.