Back
Pineapple Glazed Ham
Your Christmas Ham will be extra delicious with our Pure Gold Pineapple glaze!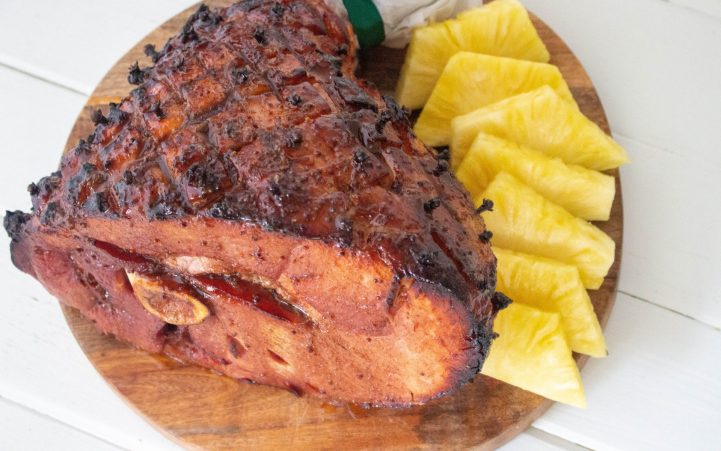 Ingredients
4kg Ham Pineapple Cloves, to decorate ⅓ cup maple syrup ½ cup brown sugar 2 tbsp Dijon mustard 1 tbsp wholegrain mustard ½ tsp ground cinnamon ½ tsp allspice
Method
Juice the pineapple.

Take ham out of the fridge 1 hour prior to cooking.

Preheat the oven to 160C. Place the oven shelf in the lowest position in the oven. 

Place glaze ingredients in a bowl and mix until combined. Cook sauce in a saucepan over low heat for 5 minutes until sugar dissolves and mixture thickens slightly.

Remove rind from the ham and use a knife to score the fat. 

Place ham in a large baking dish. To ensure ham is level in the dish, place scrunched up foil under the bone of the ham

Using a brush or spoon, coat the surface and face of the ham with ⅓ the glaze.

Pour ½ cup water in the bottom of the baking dish then place in the oven.

Bake for 1 ½ hours, basting every 20 minutes with the remaining glaze and juices from the pan.

Allow to rest for at least 20 minutes before serving, continuing to baste before serving. 

Transfer the ham to a serving platter. Remove cloves and cover the platter with pineapple pieces to decorate.