Back
Pineapple Ceviche with Corn Chips
Your tastebuds will be wanting more after your first bite of our perfect summer snack of Pineapple Ceviche and Corn Chips.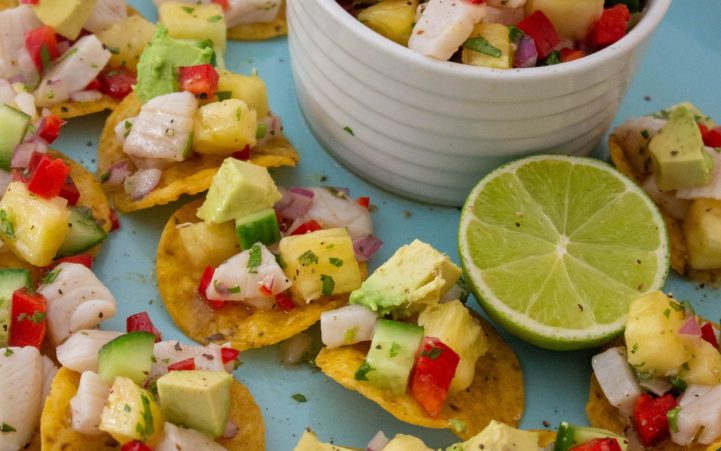 Ingredients
½ red onion Finely diced ½ capsicum Finely diced ½ bunch coriander Finely chopped 1 red chilli Finely diced 300g kingfish (or other firm white fish), cut into small cubes ½ cup lime juice Pinch ground Coriander ½ Lebanese cucumber Finely diced 1 cup ripe pineapple Diced ½ avocado Diced Salt and pepper, to season
Method
In a bowl, combine red onion, capsicum, coriander and chilli. Add in the fish cubes and lime juice and ground coriander. Mix to combine and set aside for 5 minutes.
Add in the pineapple, cucumber, olive oil, avocado and season generously with salt and pepper.

Gently stir mixture and serve immediately with corn chips.