Back
Pina Colada Overnight Oats
Make ahead breakfast with tropical flavours of coconut and pineapple. Prepare it in a jar for a totally toteable brekky. Best enjoyed within 12 hours, but it will keep in the fridge for up to 2 days.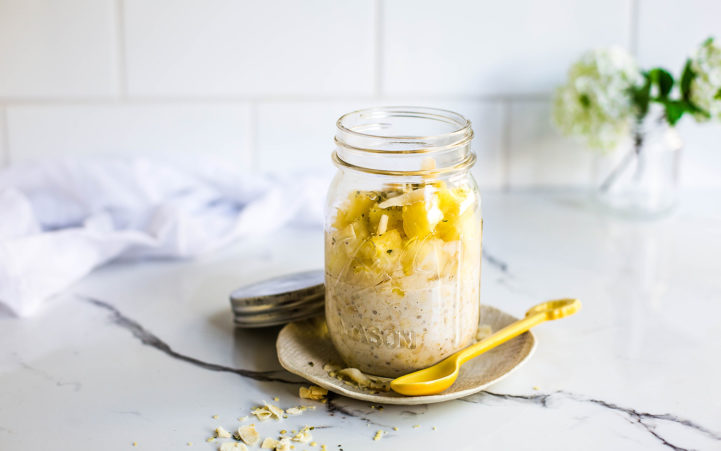 Serves 1
Ingredients
½ cup rolled oats ½ cup coconut milk 2 tablespoons water 2 teaspoons honey or rice syrup ½ cup finely diced pineapple 1 teaspoon hemp seeds, optional
Method
In a 500ml jar mix together the oats, coconut milk, water, honey or rice malt syrup.
Top the mixture with diced pineapple and sprinkle with hemp seeds, if using.
Cover with a lid and store in the fridge overnight. Enjoy for breakfast the next day.