Back
NATURE'S CAPPUCCINO
You're sure to impress with this recipe for a frothy pineapple and cinnamon juice.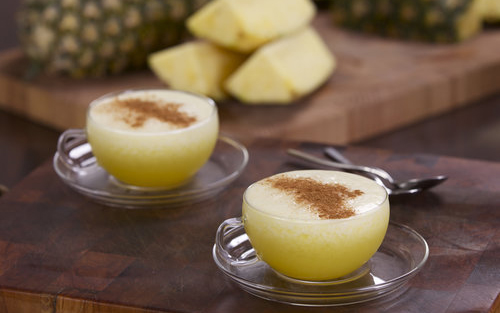 Serves 2
Ingredients
half (2 cups or 300 ml) fresh pineapple juice half teaspoon cinnamon powder
Prep time: 10 Minutes
Method
Juice pineapple in a juicer until you make 300 ml. So juice retains its fresh foam, vigorously stir juice in jug for 15 seconds before pouring into small glasses.
Sprinkle with cinnamon powder and serve.