Back
Hawaiian Pineapple Tray Sliders
Whether it's entertaining a crowd or feeding hungry mouths for an afternoon snack, these easy tray bake sliders are quick to make and bursting with delicious Pure Gold Pineapple flavour.
Makes 6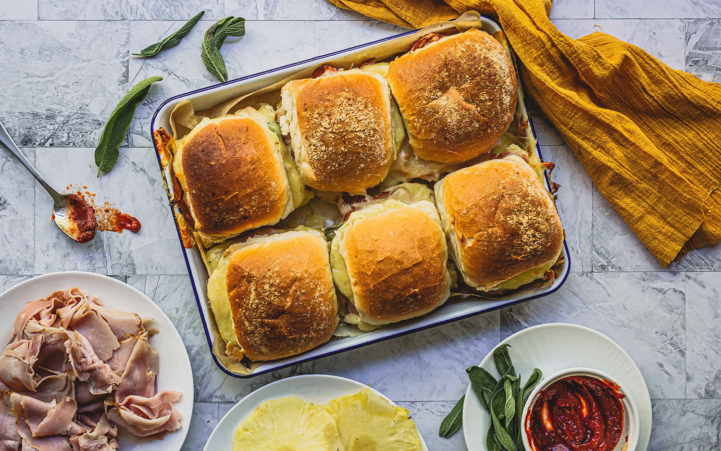 Ingredients
6 damper rolls ¼ cup pizza or tomato sauce 250g shaved ham ½ pineapple cut into rings* 12 slices cheese (we used mozzarella) 12 sage leaves
Method
Preheat oven to 180C.
Line a baking tray with baking paper.
Cut rolls in half. Spread each base with sauce.
Top each with ham, a pineapple ring, cheese and sage leaves.
Pop the other half of the rolls on top and bake for 15 minutes or until the tops of the rolls are golden and the cheese melted.
* As always, you can peel and chop your Pure Gold Pineapple and store it in an air-tight container in the fridge for a few days, or freeze to add to smoothies, stir-fries and use for baking.