Back
Ham and Pineapple Tray Sliders
If you are looking for a hot lunch option without the fuss, these cheesy ham and pineapple tray sliders are your answer – the perfect balance between oozing melted cheese, ham and sweet pineapple, all in one tray! You could also fancy it up with some prosciutto instead of the ham. If you can't find fresh sage, use 1 tablespoon dried or some coriander instead, it marries really well with pineapple.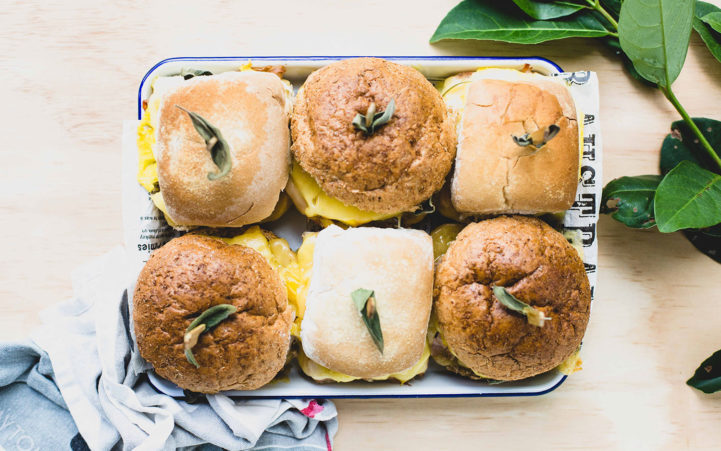 Serves 6
Ingredients
6 bread rolls (you can use sourdough, multigrain or wholemeal rolls) 12 slices cheddar cheese 300g ham off the bone, shaved 1 small pineapple, peeled, sliced thinly and cored A few sprigs sage 2 tablespoons olive oil Tomato sauce, to serve, optional
Method
Preheat oven to 180°C (160°C fan-forced).
Slice rolls in half across. Place bottom pieces closely together inside a baking dish or tray. Top each with ham, 2-3 thin pineapple slices, cheddar and 2-3 sage leaves per roll. Cover with the other half of the bun, place a sage leaf on top and brush the tops with butter.
Place in the oven and bake for 10-12 minutes or until the tops are golden and cheese melted. Serve immediately with tomato sauce on the side.