Back
CLASSIC AUSSIE FRUIT SALAD
This fruit salad recipe won't steer you wrong. Everyone should know how to make this delicious classic Aussie fruit salad. Make it your own by substituting other seasonal fruits.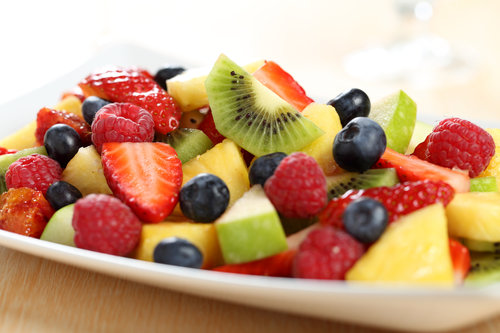 Serves 4
Ingredients
half (4 cups or 400 g) pineapple, diced 2 bananas, chopped 1 x 250 g punnet strawberries, hulled and quartered 2 cups (220 g) table grapes, cut into halves 1 mango, diced 3 passionfruit, pulped
Prep Time: 10 Minutes
Method
Place all prepared ingredients in a large glass bowl and toss to coat in passionfruit pulp. Serve chilled.
If mango is unavailable substitute with kiwi fruit or plums.