Back
Bacon-wrapped grilled Pineapple Bites
A bite-sized take on the Hawaiian combo, these Bacon Pineapple Bites are delish and easy to make. Perfect for entertaining or as a snack for movie or game night! You can also use prosciutto or sopressa salami (hot if you like) for a more indulgent bite.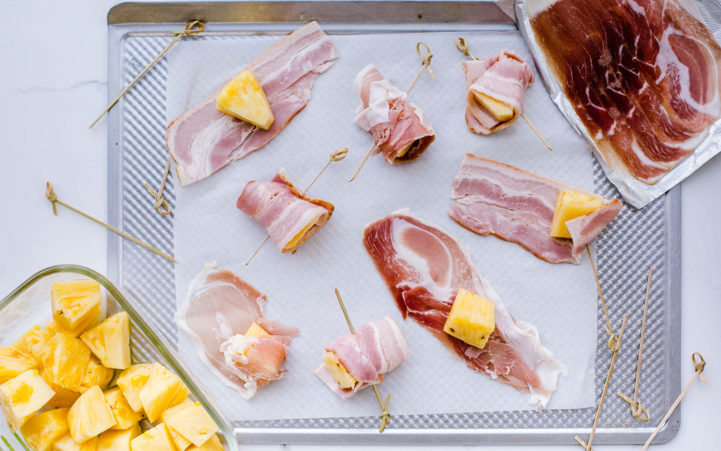 Serves 1
Ingredients
1 medium gold pineapple 24 long rashers rindless bacon (see note above)
Method
Preheat oven grill to medium-high.
Peel the pineapple. Cut into quarters lengthways and remove the core. Dice into bite-sized chunks.
Cut bacon rashers in half across. Place a pineapple chunk in the middle and wrap the bacon around the chunk, securing ends with a toothpick. (If using prosciutto or sopressa, you will need a slice per bite, do not cut in half.)
Place pineapple bites on a cookie sheet lined with baking paper. Grill in the preheated oven for 5 minutes on each side.
Serve warm with some tomato sauce on the side.