Proud sponsors of Sunshine Coast Lightning
Pure Gold Pineapples are proud to be partnering with the Sunshine Coast Lightning and player, Stephanie Wood for the remainder of the 2020 Super Netball Season.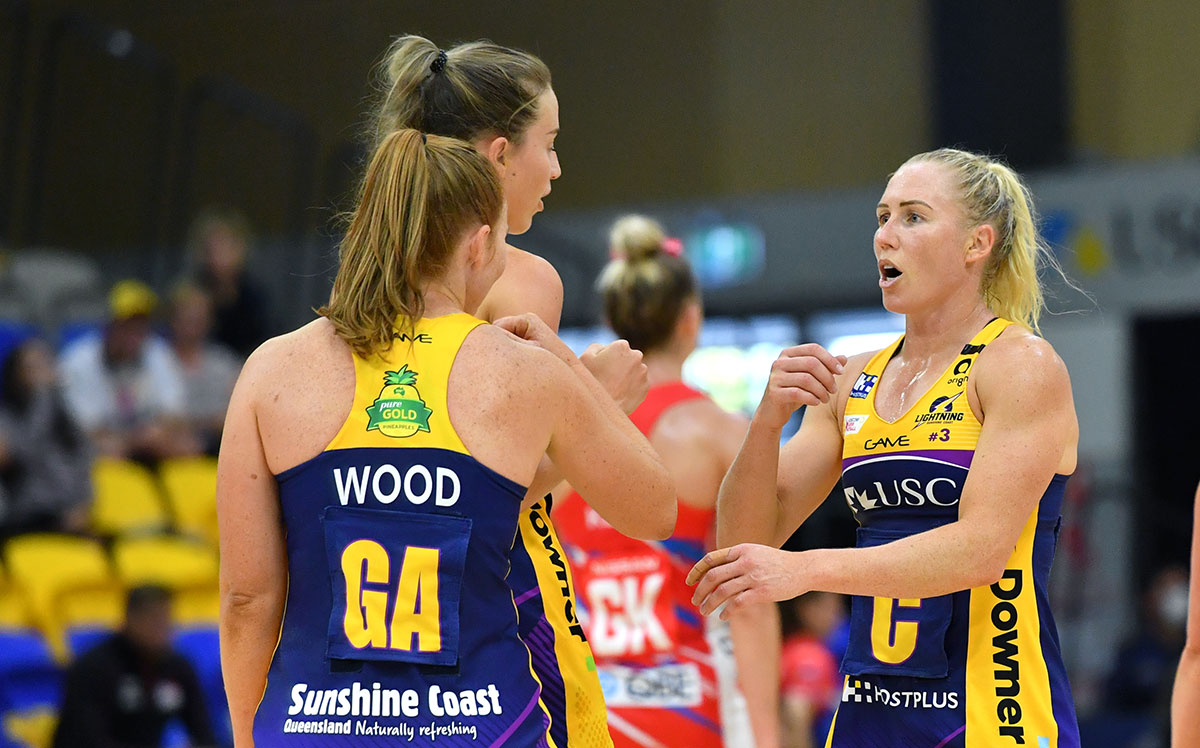 The partnership is the first of its kind for the club this season, with local companies being able to invest to have their logo appear on a player's dress, with Pure Gold Pineapples the first company to do so.
"We are really thrilled to welcome our first one of its kind in Pure Gold Pineapples and we think it's a really great fit" CEO of the Sunshine Coast Lightning, Danielle Smith said. "It's a fantastic opportunity and we are really thrilled about the great partnership"
Our Sales and Operations Manager, Mark Bennett, joined Danielle for the launch and highlighted the great fit the partnership is for both companies. "We're excited at Pure Gold to be sponsoring Steph and we are looking forward to the great relationship here on the Sunshine Coast, we feel this is a great fit for our brand to be working with the Lightning," Mark said.
Steph Wood, who is also a representative of the Diamonds (Australian Netball Team), revealed that she is not only excited for the partnership but also about learning more about pineapples and meeting our team of growers.
"We are definitely a team for the community and to have them on the back of my dress is pretty special knowing some are based here on the Sunshine Coast. I will take lots of pride in it" Steph said, "I just learnt that there are different types of pineapple and I can't wait to learn more…It'll be cool to see how they are grown"
Be sure to follow both @puregoldpineapples to look out for the new #PUREGOLDMOMENT segment after each Lightning game and look out for our logo next time Steph takes to the court!