Back
Pineapple Guacamole
Add a delicious Pure Gold Pineapple twist to your next guacamole! Sweet chunks of pineapple go so well with the creamy texture of avocado. Serve as a snack for dipping, spread over tacos or toast.
Serves 2-4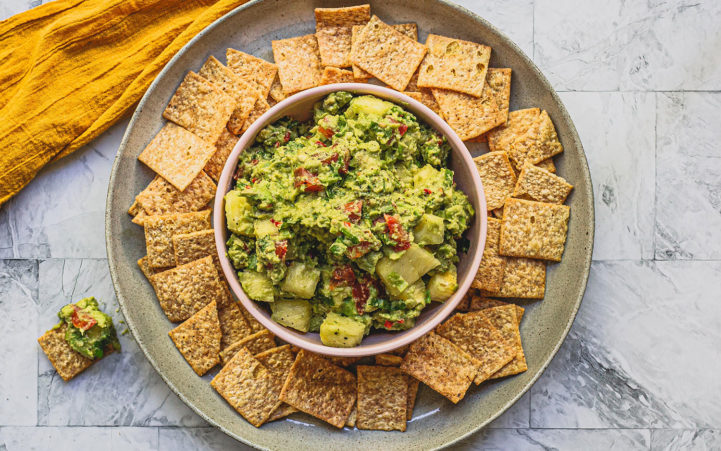 Ingredients
2 small avocados 1 cup finely diced pineapple* 1 sprig spring onion ½ red long chilli 1 small tomato 1 lime Small handful coriander ½ teaspoon ground cumin Salt Pepper
Method
Scrape avocado flesh into a bowl and mash with a fork.
Finely chop spring onion, de-seed and finely chop the chilli and tomato. Add to the bowl.
Drizzle with juice from 1 lime.
Finely chop coriander and add to the bowl.
Season with ground cumin, salt and pepper and mix well. Add a little extra salt and pepper if needed.
* As always, you can peel and chop your Pure Gold Pineapple and store it in an air-tight container in the fridge for a few days, or freeze to add to smoothies, stir-fries and use for baking.